Senator Hannon's Veteran Pancake Breakfast
---
Senator Kemp Hannon's
Veteran Pancake Breakfast
SATURDAY, AUGUST 14th, 2010

10am to 12pm
American Legion Post #1082
294 Bellmore Road, East Meadow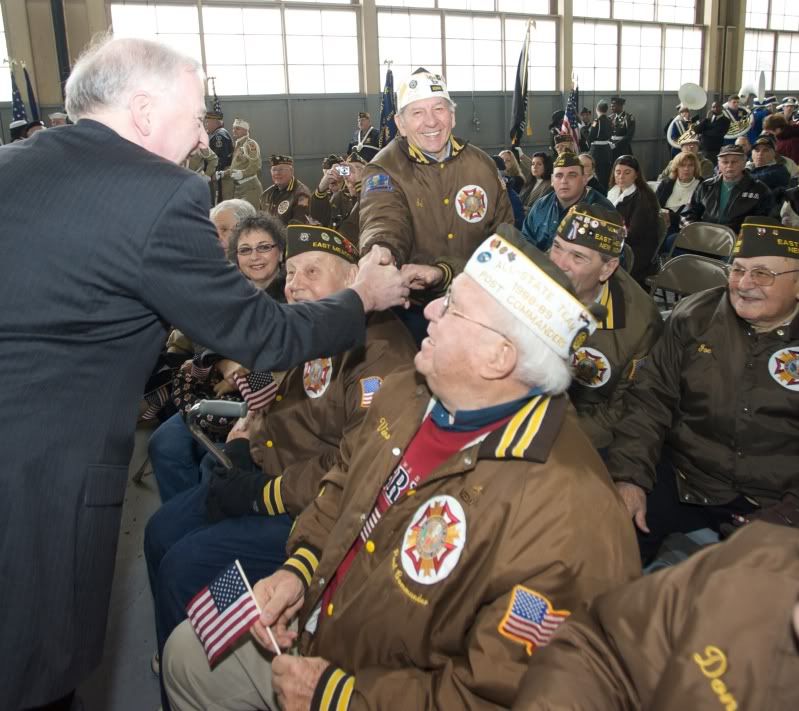 Serving our country with the utmost courage and honor, the selfless contributions of the Veterans of this great nation are an enduring testament to the values of liberty, justice and freedom that all Americans hold dear.

As a small thank you to the Veterans who reside in his district, Senator Kemp Hannon invites Vets and one guest to a free
Veterans Pancake Breakfast.

Reservations are necessary and can be made by calling Senator Hannonís Community Office at 739-1700 by August 13th
or you can reserve a seat by clicking here.

Senator Hannon is honored to host this event to thank the Veterans for their valuable contribution to both our state and our nation.