Senator Hannon's Annual "There Ought to Be a Law" Contest
---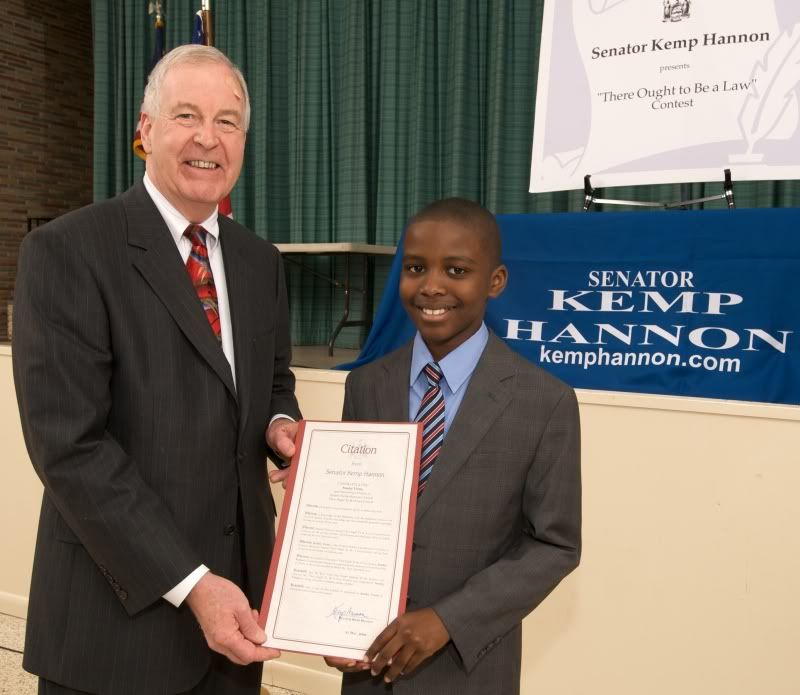 Stanley Vixma of Hempstead is Franklin School's winner of
Senator Hannon's 2009 "There Ought To Be a Law" contest.

Senator Kemp Hannon is once again hosting his annual "There Ought to Be a Law" Contest. Hundreds of 5th and 6th grade students from the sixth senate district will compete to be named Senator Hannon's Grand Prize Winner by submitting their best proposal for a New York State law.
This contest offers a unique and personal introduction to New York State government and to the legislative process in general. One student from each school is chosen as a contest winner, with one grand prize winner submitted for the best proposal.
The 2010 Awards Ceremony will take place on Thursday, May 27th from 6 p.m. to 8 p.m. at Levittown Hall.